©Roger Barrow 2021 | call: +44 796 222 4554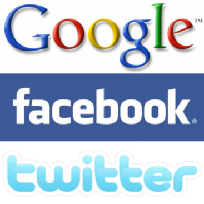 Good brands don't simply talk at people anymore . . . . .
they interact with them.
Traditional one-way media channels are no longer enough if you're going to engage an audience. People don't passively consume advertising and marketing in the way they did even a few years ago – they can now play an active role in shaping how your business is perceived. Basically,
A good business Facebook page and Twitter profile is as important as any website as a way of keeping in touch with people interested in your business and in driving new traffic your way. By building your fan base, you can send out targeted messages and advertising to only the people who are interested, and keep them interested.
We can set your Facebook page up and help you manage it.
See one page we set up as an example 'Yarmouth Boats' www.facebook.com/yarmouthboats