Starting or running your own small business can be a lonely place. There is so much to learn and do before you can concentrate on making money.
Help is at hand to smooth the path of launching and marketing or improving your business, . . . . websites and internet, business plans, insurance, employees, sub-contractors, managing VAT and accounts, stock control, merchandising and promotion.
Based in Chichester, Roger can bring to your business his real-life, front-line experience of 43 years with John Lewis and Waitrose, most recently as head of the cutting edge flagship store, Waitrose Food and Home, Canary Wharf, where he led and inspired a team of over 700 to provide enviable customer service and profit growth.
He is currently Chairman of the Selsey Business Partnership, and also managing Partner of the Fisher Boat Company
His initial consultation is completely free of charge, so what have you got to lose? Call now and start improving the profitability and efficiency of your business.
A personal service for
small business
Internet marketing:

affordable website design, hosting and taking the mystery out of the internet.

Business Coach:

helping your business make more profit or get started.

Motivational training:

inspiring your team to offer the best possible customer service.

Technology made easy

: helping you unlock the potential of your PC to improve efficiency and save money.

Merchandising for Profit:

stock control , shop layout and promotions.

Social Media: harnessing the power of Facebook and Twitter

build your customer base.
Your small business website designed FREE
learn more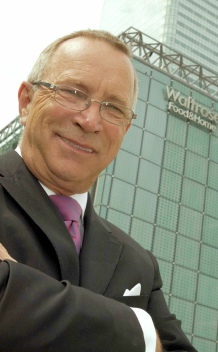 "Thanks for an excellent session!"
Gareth Daniel, Chief Executive.
BRENT COUNCIL
Senior Managers Conference
Wembley
September 2008